Reopening dental practices after COVID: a roadmap
Dear friends, partners, and colleagues,
It's been another strange week in topsy-turvy world. I hope you're all doing as well as possible.
This week I'll be covering:
Lender Updates

A Road Map for Reopening

CDA Near Term Recommendations

Aerosol Reduction and Elimination Options

COVID-19 Specific Procedures and Protocols

Ideas about Scheduling
And Another Musical Interlude

As the situation continues to unfold, we will do our best to bring you important news and updates. Please feel free to forward this email to anyone else you think may benefit.
An Update from the Beach
As we spend more time indoors, perhaps some of you have pulled out old games. Last weekend I tried playing computer games with a friend, and, while it was fun to catch up, it turns out that I'm not very good at computer games.
Other games are just less fun these days. For example, with the beaches mostly empty, it's been easier than ever to spot the elusive Waldo…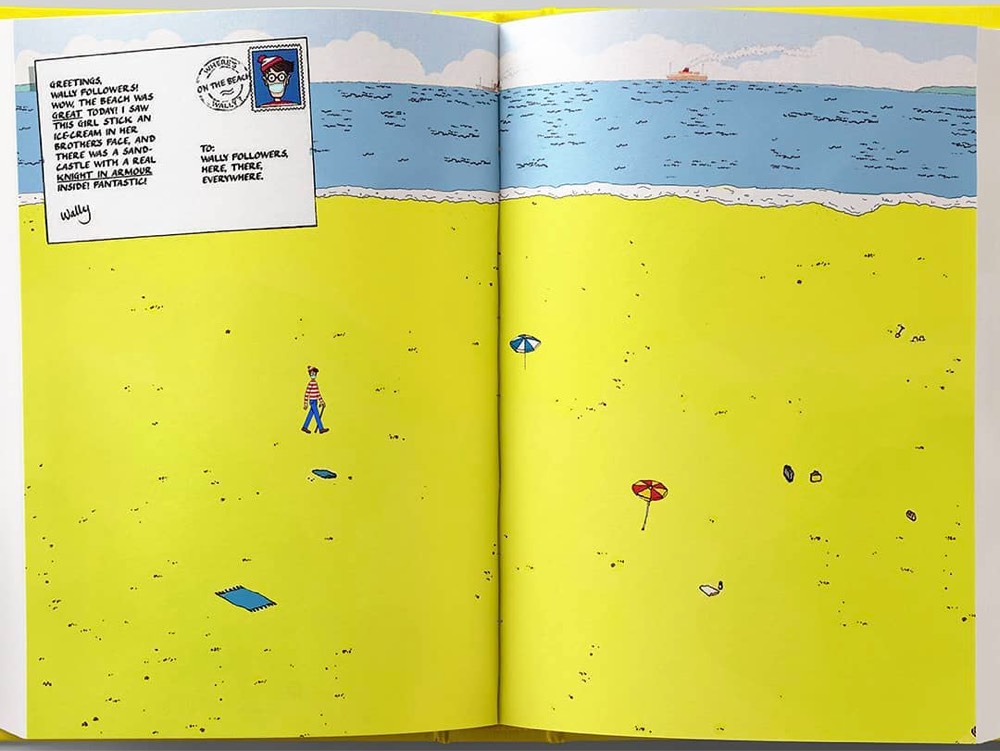 An Update on Available Lending

The PPP should reopen on Monday. Just a few hours ago the President signed into law an additional $310 billion for the PPP and $60 billion for the EIDL.

If you are planning to apply and don't currently have a pending application, here's a list of lenders. As I've said in these past newsletters, if you have a relationship with a lender, it can certainly help.

After considerable backlash, ShakeShack and Ruth's Chris decided to return their collective $30M in loans from the PPP program. This is great – and probably enough to fund just about 1/6th of the loans for the dentists reading this newsletter.

A Roadmap for Re-opening

Today's newsletter is primarily dedicated to a checklist of things to consider as you prepare to reopen your practice and resume practicing dentistry.

COVID-19 is going to change dentistry, especially for the next few months and probably up to and through the development of a vaccine or other effective therapy.

But just because it's going to change, does not mean that dentistry is no longer a fantastic career path. The changes will be more like flying after 9/11. We still fly, but we now have the TSA and are accustomed to arriving to the airports early for screening.

Your patients are already getting prepared for the new reality every time they visit the grocery store.

They will not think it's strange that you're asking them to wait in their car or exit out the back door – in fact, I suspect that most of them will appreciate it. Many of your patients will want visible signs that you're taking this very seriously, so it will be important to clearly communicate the changes in protocols and procedures to your patients.

So what are these changes?

Here's a relevant paragraph from the CDA Return to Practice Roadmap issued April 17th:

"While many details still need evaluation, what is certain is that significant steps must be taken to restart the broader economy and dentistry. Providing frequent close-contact, high-aerosol procedures that are common in dentistry will require meeting several conditions. The two most vital components are the wide availability of rapid testing and sufficient availability of PPE, which unfortunately do not exist currently. Until they do, recommendations about patient care will continue to include functioning in a highly restricted environment."

What does this 'highly restrictive environment' look like?

Here are the CDA's 'near term' recommendations for dental practices:

Dental personnel must have:


Access to appropriate and plentiful PPE to protect against potentially infectious aerosol transmission.

Viable options for eliminating, reducing or containing aerosol production during care.

Access to training on COVID-19-specific protocols and procedures.

We can take these three points one by one.

PPE:


Ideally, N95 or KN95 masks should be worn by all clinical team members.

Face shields should be worn for all high splatter situations.

Consider disposable gowns and hair bouffants and/or onsite laundering.

Here are the ADA Mask and Face Shield Guidelines.

And here's an informative OSHA webinar from Patterson Dental and The Shield Group.

Aerosol Reduction and Elimination Options:

Negative pressure rooms: While dental offices will likely never have true hospital-grade negative pressure rooms, understanding the basic concept can help improve treatment areas. The idea is to create airflow from the hallway into the operatory door, then out through a ventilation system or fan.

In its simplest from, when you close the door of your bathroom and turn on the fan, you have created a negative pressure room. The air enters below the closed door and exits through the fan on the ceiling.

If you add doors to operatories and install exhaust fans, you can begin to control the airflow.

Since most of you don't have doors on your operatories, then at least making sure there is a vent removing air from the operatory would be better than nothing. Of course, open concept operatories will be almost impossible to create negative pressure in.

Room Filtration: Another step to control aerosol is an air disinfecting purifier such as the ADP-70. These can filter all of the air in a typical operatory every 10-15 minutes.

External and Bite Block Suction:

External Suction:
https://www.adsequip.com/
https://dentairvac.com/index.html



Bite Block Suction:
Isolight- https://www.zyris.com/
DryShield- https://www.dryshield.com/
Kona Adapter- https://www.konadentalproducts.com/

Mirror / Suction:
Purevac HVE: https://www.youtube.com/watch?v=ogLjijn4HfU

COVID-19 Specific Protocols and Procedures

Just like many of you did with HIV/Aids in the early 90s, it's time to upgrade your universal precautions.

Here are some suggestions for risk assessment and the appropriate protocols:

Minimize Contact Points:

What are the patient contact points in your practice? 

Consider every spot the patient comes in contact with: door handles, counters, etc.

If you can leave the door from reception to the hallway open, do it to avoid additional contact points.

Install hand sanitizer stations at each contact point.

Room Preparation:

Turn the reception area and restroom like you would the operatory.

Get rid of magazines, coffee station, etc.

No toothbrushing or mouth washing in the restroom.

Space out reception room seating and other furniture to promote social distancing.

Consider changing patient flow from front to back exit (one-way travel).

Set aside special times for older patients and/or immunocompromised/patients with potential co-morbidities.

Operatory set up should be completed before the patient arrives but not more than 5 or 10 minutes before, so that aerosols have less chance to settle.

Keep operatory cabinets closed during treatment and aerosol creation.

Screening for Team and Patients

If you can, arrange for a contactless patient check-in. If you ask patients to call or text when they arrive, you can then inform them when you're ready for them so that there's no waiting.

Daily temperature checks for staff and checks for patients before entering the practice are the new normal. Search 'Non Contact Thermometers" on Amazon. There are lots of options around $100.

Here's information from the ADA on what to do if you or a staff member test positive for COVID.

Thinking About the Schedule

Stagger appointment start times and dismissal times across hygiene and restorative to prevent grouping at the front desk and in hallways or reception.

Consider adding extra hours, especially as people are anxious to get back to work themselves. Your patients will probably appreciate early or late hours.

"Triage" patient care by scheduling the larger appointments first for the doctor and perio maintenance or root planing rather than prophies for the hygienists.

I know it's a lot, but we're in this together and we WILL make it through. Your supply reps will have lots of good information on all of this as well.

Concluding Thoughts

I hope everyone is continuing to stay sane at home. This week I'm ending with a different sort of musical diversion…we're going from Yo-Yo Ma to Lady Gaga.

Here is Lady Gaga herself, singing 'Smile' – something we could all use more of these days. Enjoy!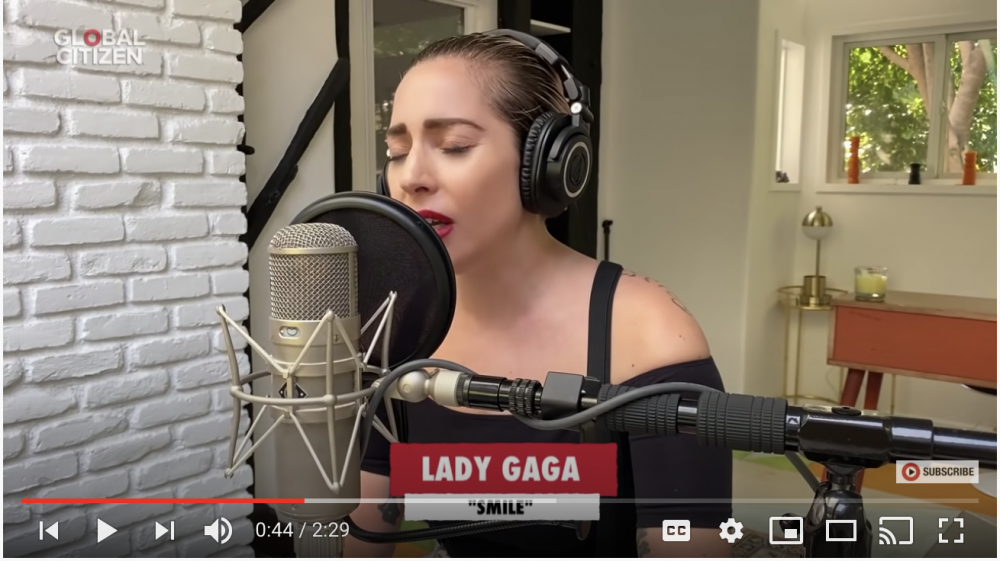 Stay safe out there.
Good health and best wishes to you and your families,
Trevor Kimball, PhD
President, Integrity Practice Sales
trevor@integritypracticesales.com
How Much is Your Practice Worth?
Enter your ZIP code to find your local agent and speak to them about our $1,500 practice valuations.
Looking to Sell Your Practice?
Enter your zip code to find a local agent